The Star Wars Battlefront Planets Experience was designed to provide fans with a sneak of the game leading up to launch. The execution allowed users to progressively explore planets while engaging with points of interest along the way.
My role on this project was Lead UI Designer for the EA Experience Design team.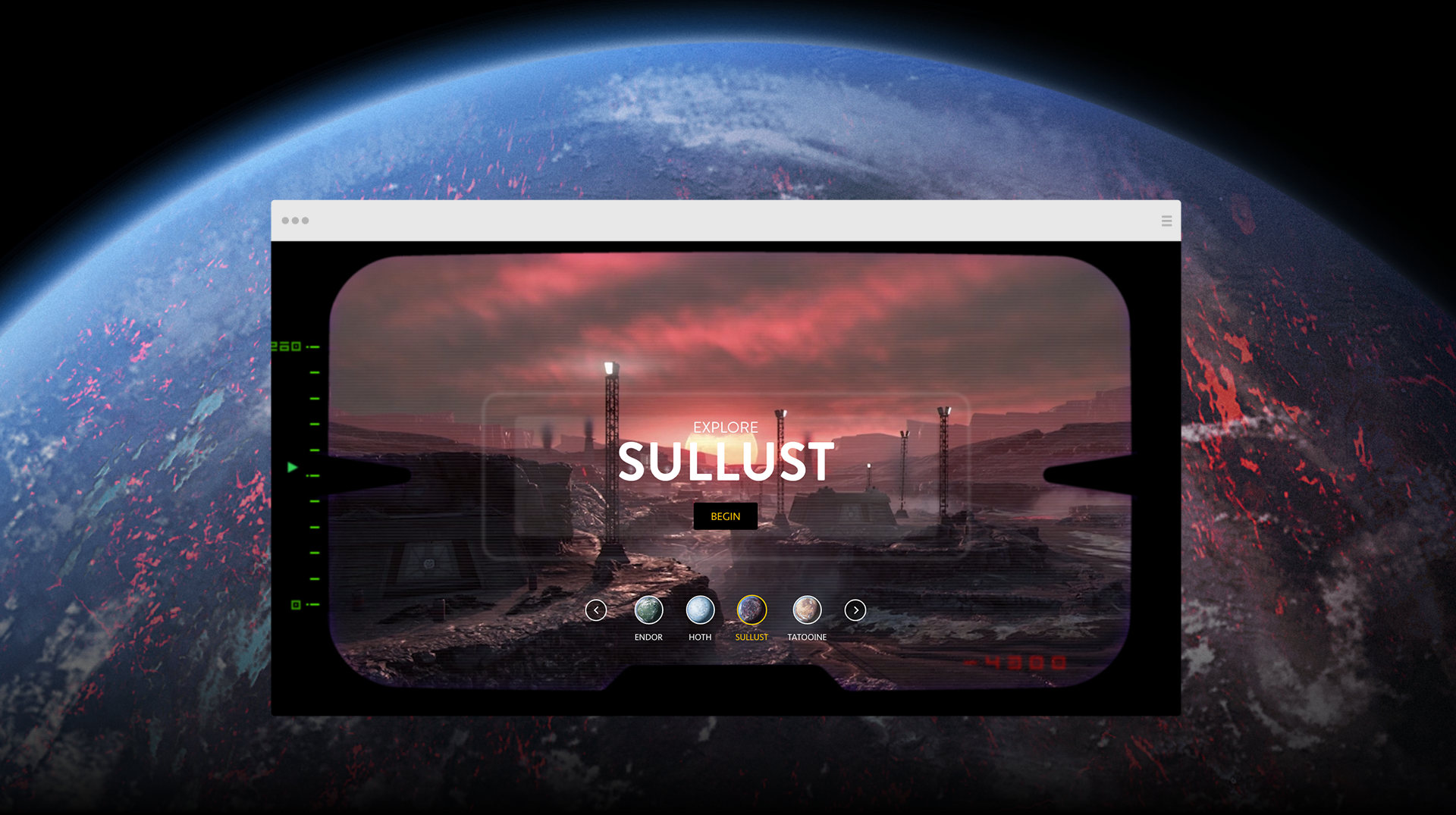 Fans began their journey by selecting from the Endor, Hoth, Sullust, or Tatooine to begin experiencing the planet of their choice.
The primary navigation for the experience was a video timeline with define pause points and points of interest indicated by category based icons.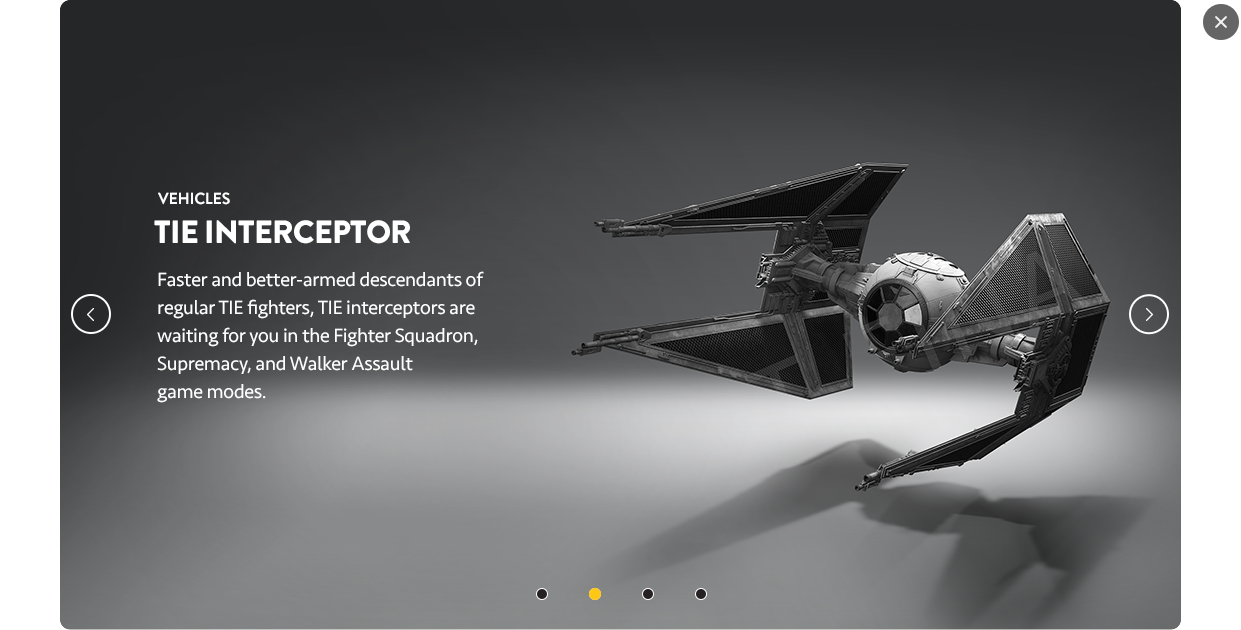 Interacting with a point of interest icon would allow users to further explore video and photo based game content in a gallery format.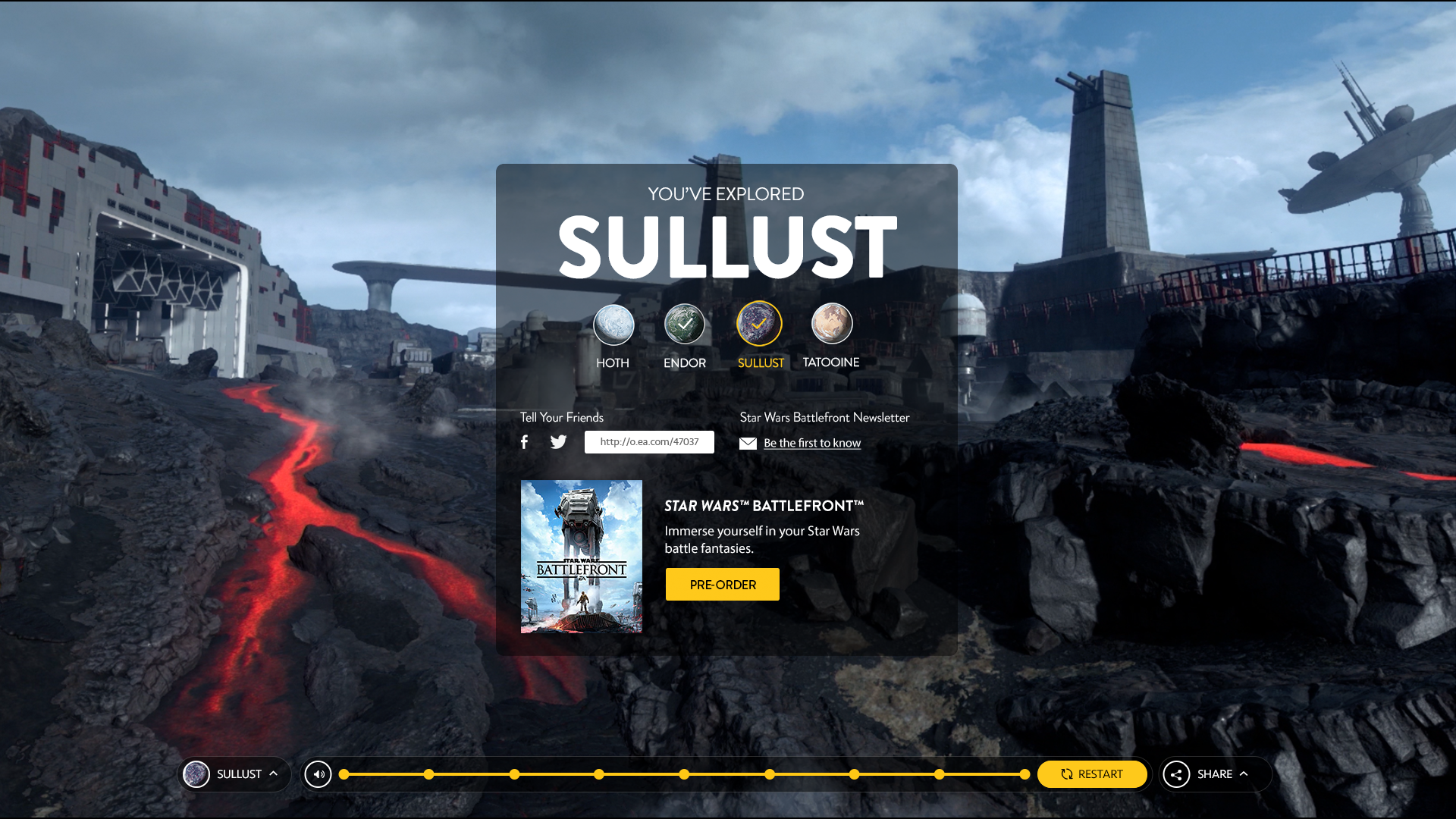 Upon completion users could easily travel to explore another planet, or restart the current planets experience.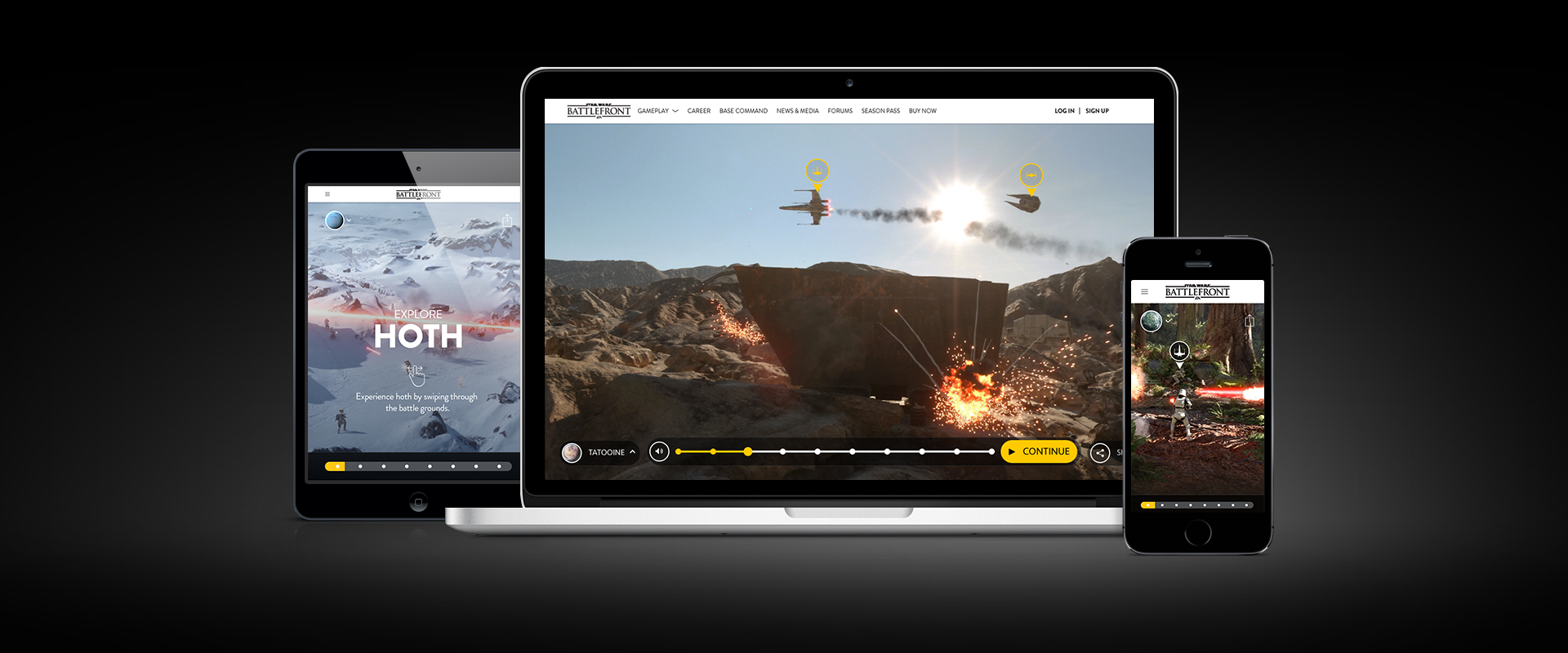 This adaptive design functioned across all devices equipped with modern browsers and was created entirely in HTML5/CSS.