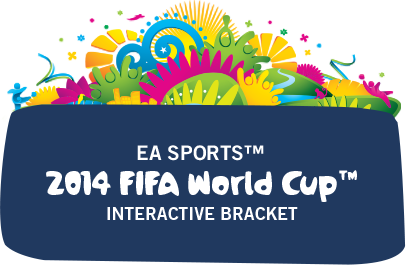 EA's 2014 World Cup Bracket is an interactive digital experience that captures the excitement of the tournament and encourages soccer fans from around the globe to compete against each other. 


My role in this project was Lead UI Designer for the EA Experience Design team.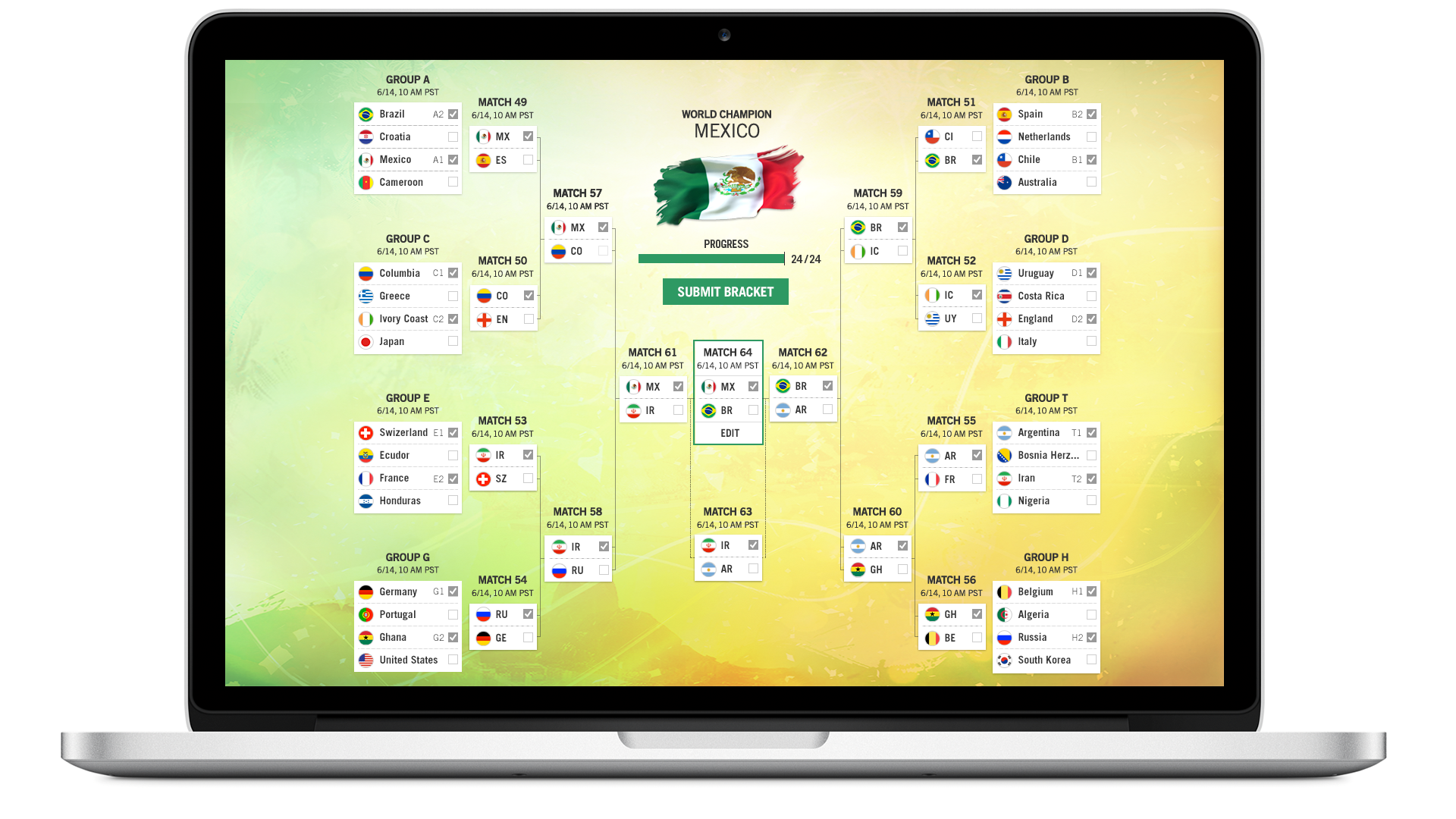 We designed a an interactive tournament bracket that made it easy for fans to make predictions, compete with friends, and earn prizes. To increase repeat visits, we made it possible to join at any time, or reset the bracket should your initial choice be eliminated.

The foundation of any bracket challenge is competition. This campaign was established to foster competition for both hardcore and casual fans alike by introducing groups and leaderboards. Fans were given the ability to form teams, compete around the globe, or make private groups to play against friends.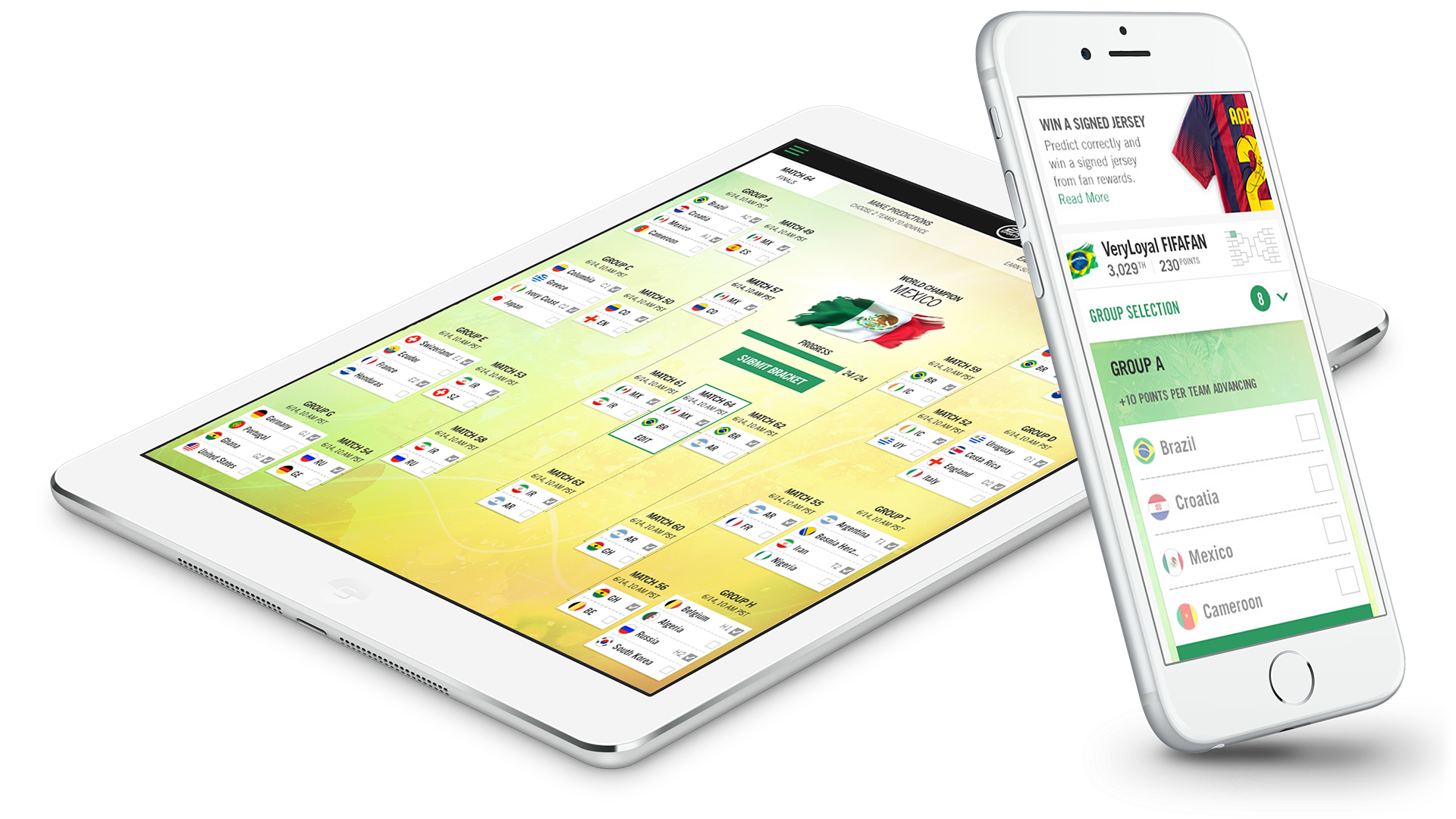 We designed an adaptive experience that functioned across all devices equipped with modern browsers and was created entirely in HTML5/CSS.